About the Hotel
Jalan Tunku Abdul Rahman, 93100 Kuching, Sarawak, Malaysia.
Tel: +60 82 230 033 | Fax: +60 82 230 303
Email: irhkch@imperial.com.my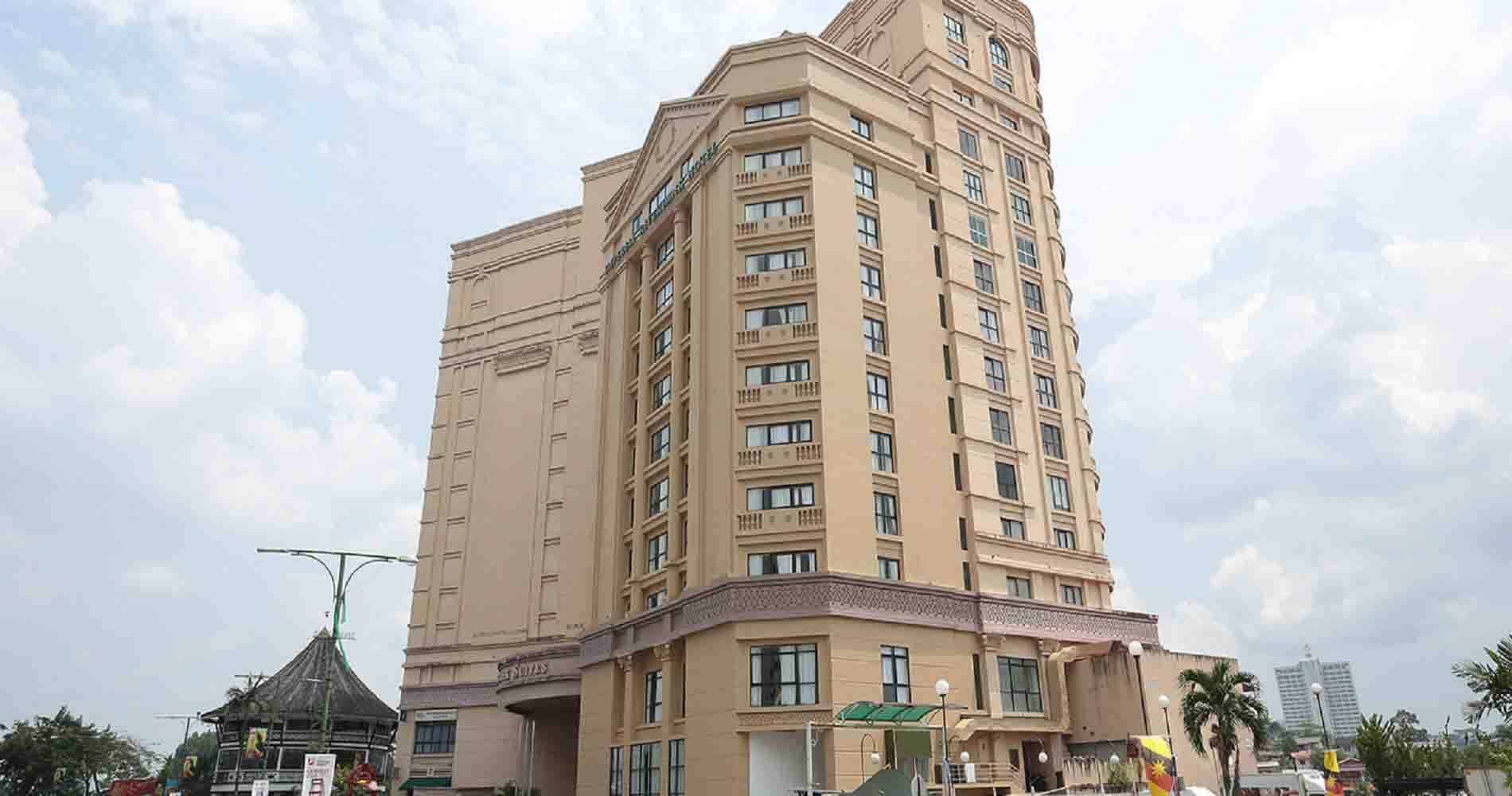 Imperial Riverbank Hotel Kuching
Imperial Riverbank Hotel, the latest addition to the Imperial Group of Hotels is a 3-star boutique hotel located at the iconic Kuching Waterfront.
The hotel features 109 practically designed guest rooms equipped with essential facilities and amenities for discerning travelers. It is surrounded by historical buildings dating back to the Brooke dynasty. Take a stroll down the Waterfront and you will be greeted with panoramic view of the Malay Kampung, Astana (Govenor's Residence) and the majestic Sarawak State Legislative Council building (DUN) across the Sarawak River. A sampan ride across the river will take you to experience the way of life of the locals. You will also find many shops selling local souvenirs and handicrafts nearby.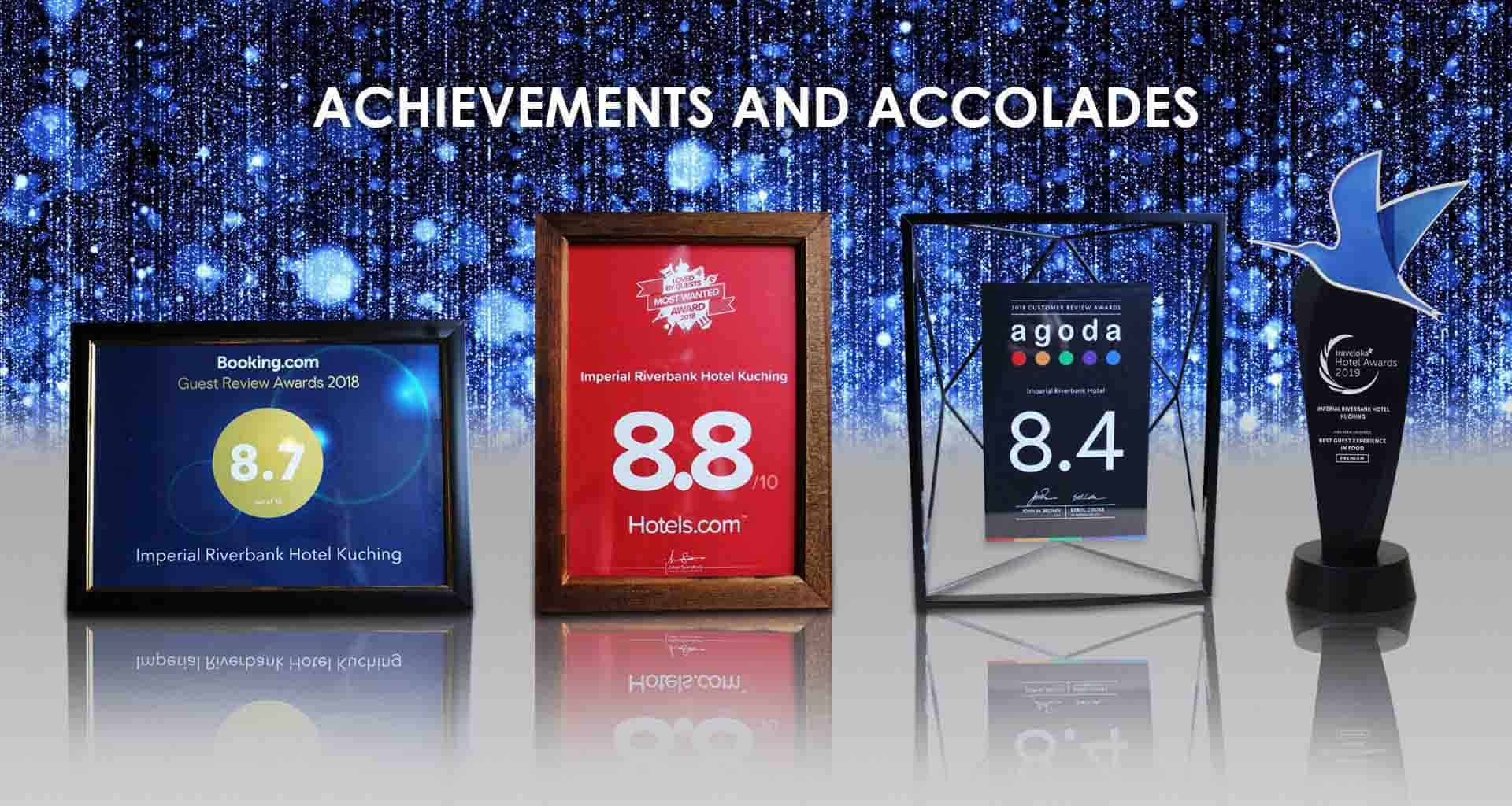 2018

GUEST REVIEW AWARDS 2018 for BOOKING.COM receiving a total score of 8.7 out of 10.
LOVED BY GUESTS Certified by HOTELS.COM™ in 2018 receiving a total score 8.8 out of 10.
CUSTOMER REVIEW AWARDS 2018 for AGODA receiving a total score 8.4 out of 10.
Corporate Social Responsibility (CSR)
Apart from fully focusing on our corporate business world, our hotel also is committed in giving back to the community. Here are some of our CSR projects that have been done annually or evently.
Blood Donation
Miri Home for the Aged Care Centre visit and cleaning
Safety equipment donation to schools and Palliative Care Association Miri
Local Currency
Ringgit Malaysia (RM)