About the Hotel
Jalan Pos, 98000 Miri, Sarawak, Malaysia.
Tel: +60 85 431 133 | Fax: +60 85 431 122
Email: ihmyy@imperial.com.my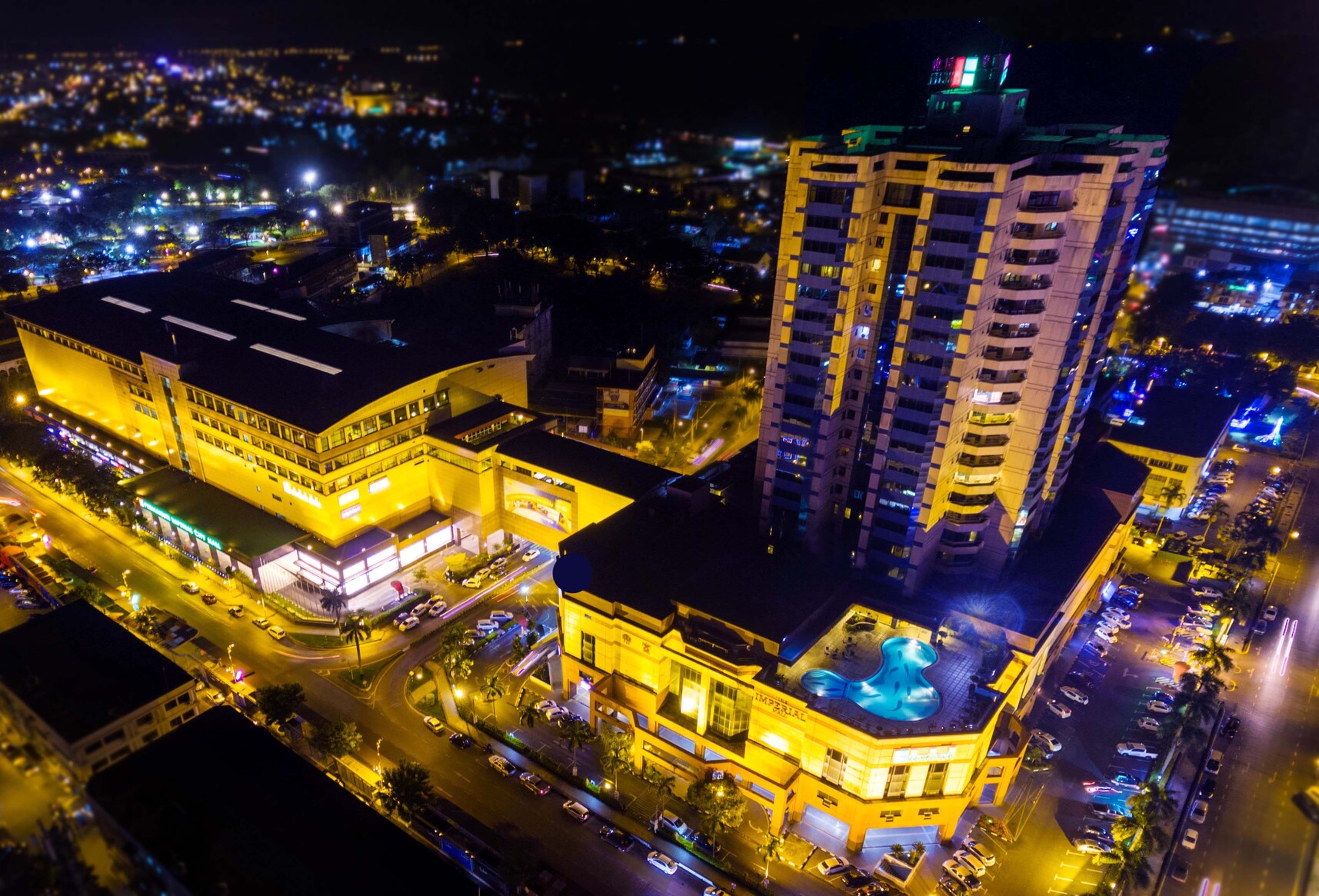 Imperial Hotel Miri
IMPERIAL HOTEL, Miri, which is only 15 minutes away by taxi or drive from Miri International Airport, is the gateway to Northern Region of Sarawak. Located at the Golden Triangle of Miri Resort City, the hotel is attached to shopping malls, as well as surrounded by food haven, entertainment, commercial and heritage hub of the city. The location of the hotel is strategically convenient for our guests & travellers, with lots of places of interests are within walking distance.
We also offer distinct quality, impeccable service and a select range of choices to create a successful environment of your business meeting or special event. With up to 8 choices of flexible event venues, state-of-the-art technology offering broadband connectivity and complimentary Wi-Fi, your events are managed by an experienced team of committed professionals who will ensure that every event is a resounding success. Be it a lavish banquet, board meeting, intimate cocktail reception or conference, we will make it happen exactly the way you want it.
It is a great importance for us to serve you and to cater your needs at our best. With knowledgeable, friendly & helpful staff, we would ensure that you would have a memorable pleasant stay with us. We promise you refinement at all aspects, from our rooms, facilities and services.
Your Preferred One-Stop Hospitality Choice !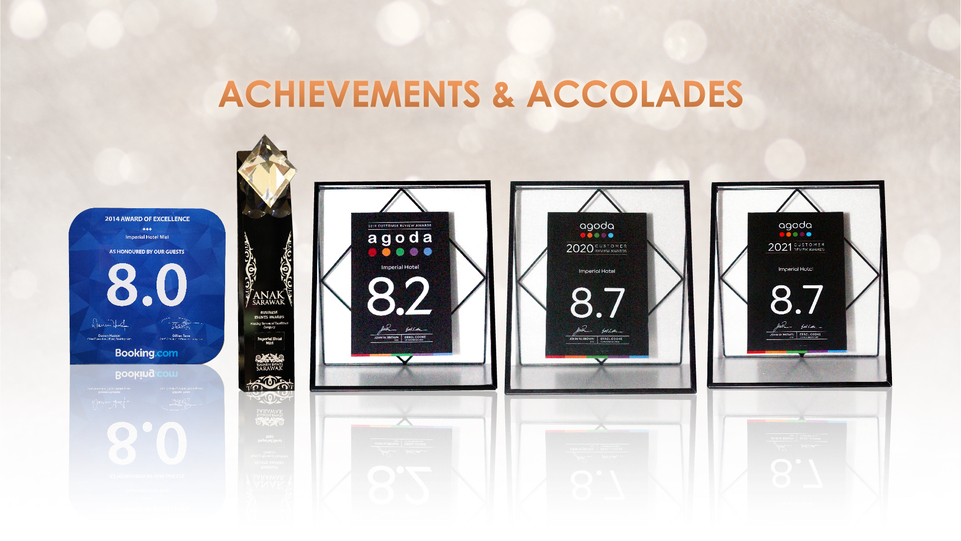 Our hotel has received honoured with some awards from the past years.
Award of Excellence 2014 – by Booking.com
Anak Sarawak Award 2016/2017 (Anak Sarawak Business Events Award – Meeting Venues of Excellence Award) – by Business Events Sarawak
Customer Review Award 2019 – by Agoda.com
Customer Review Award 2020 – by Agoda.com
Customer Award 2021 – by Agoda.com
Corporate Social Responsibility (CSR)
Apart from fully focusing on our corporate business world, our hotel also is committed in giving back to the community. Here are some of our CSR projects that have been done annually or evently.
Blood Donation
Miri Home for the Aged Care Centre visit and cleaning
Safety equipment donation to schools and Palliative Care Association Miri
Donation personal needs to the patients in General Hospital in 2019
Local Currency
Ringgit Malaysia (RM)